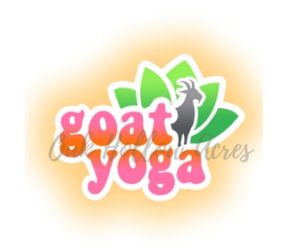 Goat Yoga Class or Party
Birthday, anniversary, family reunion, bridal shower? Schedule a private goat yoga class with family and friends to celebrate that special occasion! A private class is a healthy, joyful way to celebrate.
Corporate Goat Yoga
Yoga is a proven workplace wellness option that can be tailored to your group. Goat yoga is a creative, enjoyable outdoor option to laugh and improve the well being of your organization.
Pricing: $100 non-refundable deposit plus an additional $15 per person for the first 12 People, $17 per person after the first 12. We do require a minimum of 12 people. If your class will not meet the minimum of 12 people, the total fee will still be $280 (including the deposit). call Abby at 262-492-4010 or email at abby@serenity-soapworks.com to schedule