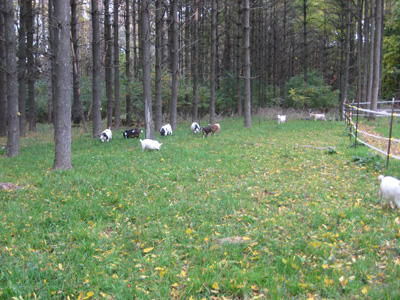 For pictures of available goats check out our For Sale page!
Now taking reservations for 2024 Spring Kids. Due dates starting in March! Contact us if you have any questions.
Pricing:
Wethers $150/ Unregistered Doe/Buck (Grade) $325, Registered Doe/Buck $450-$750 depending on pedigree
TERMS OF SALE:
Please read before purchasing and/or placing a deposit!
All deposits are non-refundable. Should you put a deposit on a specific breeding and the doe does not produce the sex you are looking for or if there are not enough kids born to that specific breeding, the deposit can be put towards another breeding or held over to the following year.
The breeder reserves the right to first choice on any breeding. Once the animals is two weeks old half the payment is due then to hold the animal. All payment need to be paid in full before the animal leaves the farm.
Should the buyer back out of the sale, or not pay in the agreed upon time, any monies paid are forfeit and the animal may be put back up for sale. Buyer is responsible for all shipping costs (including crates) as well as any vaccinations, testing and/or health certificates required by your state.
If you are buying a bred doe I will guarantee she has been exposed to the buck selected. The only way to guarantee pregnancy is by an ultra sound done at the buyers choice and expense.
Kids will leave with at least one CDT shot, a coccidiosis treatment, and a worming.
Due to shipping stress and outside factors , once the animal has left the farm the seller is not responsible for anything that may occur to the animal. The buyer is responsible for all feedings, shots, wormings, and veterinary care the animal may need.
I will guarantee against any genetic defects with a vets written diagnosis. This does not include a goat going over height. Should something be wrong genetically an animal of equal value will be give to the buyer when one is available. It is the buyers responsibility for shipping expenses.
We want you to love your goat as much as we love ours! We will always be available for any questions and help you choose the right animal for your needs! I also strongly recommend educating yourself on goats before purchasing!