Charlie
Guardian

---
Mini Donkeys
I breed and raise miniature donkeys as a herd guardian animal
If you have questions or are interested in purchasing a miniature donkey please contact me directly!
More photos and information forthcoming
Sierra (Jenny)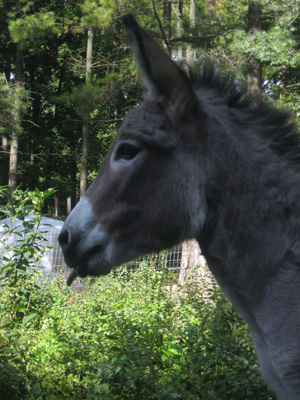 "Bring me the colt of a donkey" was the master's request. A young donkey was brought to Jesus to carry him to Jerusalem. A week later Jesus was ordered crucified.
The little donkey so loved the Lord that he wanted to help him carry the cross, but alas he was pushed away. The sad little donkey waited to say goodbye until nearly all had left. As he turned to leave, the shadow of the cross fell upon his back and shoulders.
And there it has remained a tribute to the loyalty and love of the humblest of God's creatures.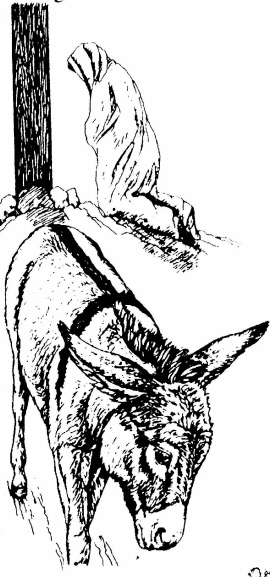 ---
*Reference*
OAK HOLLOW ACRES JAKE
REGISTERED PERCHERON STALLION
Born: April 27, 1984
SIRE: Northhome Mac [Kaiser x Northhome Fancy ]
DAM: Miss Sue Ann [Drake Farm's Chief x Miss Annette ]
Darby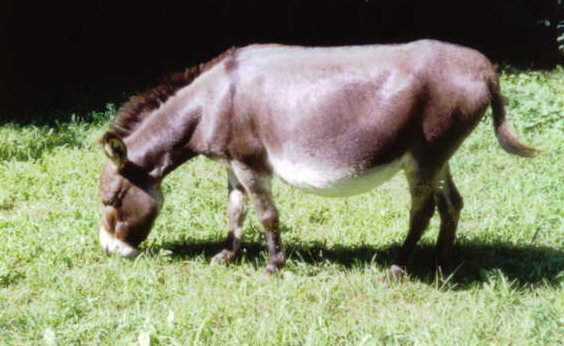 Frisca (Jenny)

Harrison (Jack)