*NEWS*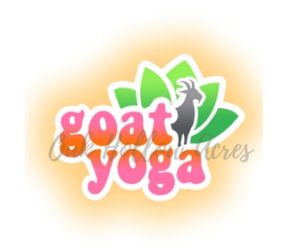 Chickens, Ducks, Eggs, Geese, Turkeys, and Raw Honey available. contact us at 262-492-4010 or abby@serenity-soapworks.com for more details
Please see our Serenity Soapworks Website for all natural goat's milk soaps, body, face care products, and scents.
We also sell our products at various Farmers Markets:
Mukwonago Farmers Market
Waukesha Farmers Market
Kenosha Harbor Market
South Milwaukee Farmer's Market
Local Harvest
Eat Local Grown
---
WELCOME from everyone at Oak Hollow Acres! Where we are dedicated to raising top quality Nigerian Dwarf goats, mini donkeys, and other farm animals! We are a small farm located in Southeastern, Wisconsin.
I came to be a goat owner in 1998 with my first goat Rudy, who was a pygmy buck. He came to live here to keep my Draft horse stallion (Jake) company. After two years of having him, I decided it would be fun to have some kids born here so my search began for a doe. It was harder to find a doe then I thought it would be until I stopped at our county fair and found a Nigerian breeder there. She had an absolutely gorgeous spotted doe for sale. She turned out to be a Nigerian who's name was Abby. Well that did it she had to be mine!!! My mom got her as a B-day present for me. I fell in love with her and the breed so my search began for a Nigerian Dwarf buck!
Abiygal is now over the rainbow bridge. You can see her on my reference does page. Abby is behind a lot of my breedings! She is sadly missed! Since goats are like potato chips and you can not have just one, we have grown!
Here at Oak Hollow Acres we are dedicated to sustainably growing organic heirloom flowers, vegetables, and herbs as well. Many of our organic herbs and flowers are put into our wonderful all natural goats milk soap and bath products! We have also added bees to our farm. They help pollinate our farm and we use the natural bees wax and honey in our wonderful products as well! You can check them out at www.serenity-soapworks.com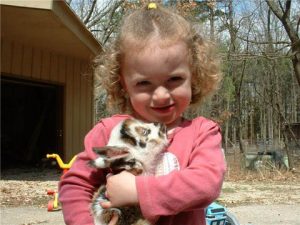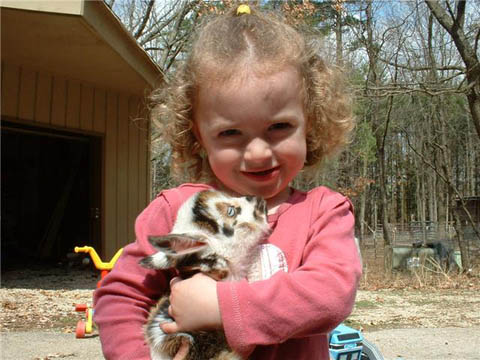 ---
We have never had a CL abscess on our farm. We also have consistently tested negative for CAE and Johnes. I also take a holistic approach with all of my animals. Only using synthetic wormers and antibiotics when absolutely necessary. All of our birds are pasture raised. The only time they are locked up is at night once they have gone in to roost to protect them from predators. We have organic, pasture raised eggs for sale, as well as chicken, duck, turkey, and goose meat upon request. Raw honey. It is best to put your order in early! Visit our birds page to learn more.
Every Spring and Summer we have our quality Nigerian Dwarf Dairy goats kids for sale. Check out our sales page. We do occasionally have senior animals for sale. So check back or contact me on animals of interest!
We hope you enjoy your visit here! Please feel free to e-mail or call with any questions you may have! Also, if you would just like to chat about animals or plants!
Sincerely,
Abigail, Alexandra, & Ardelle